Please notice! Our phone line is down. Contact us through mail kunstmuseum@sermersooq.gl or through messenger on our Facebook page. (30th of March 2023)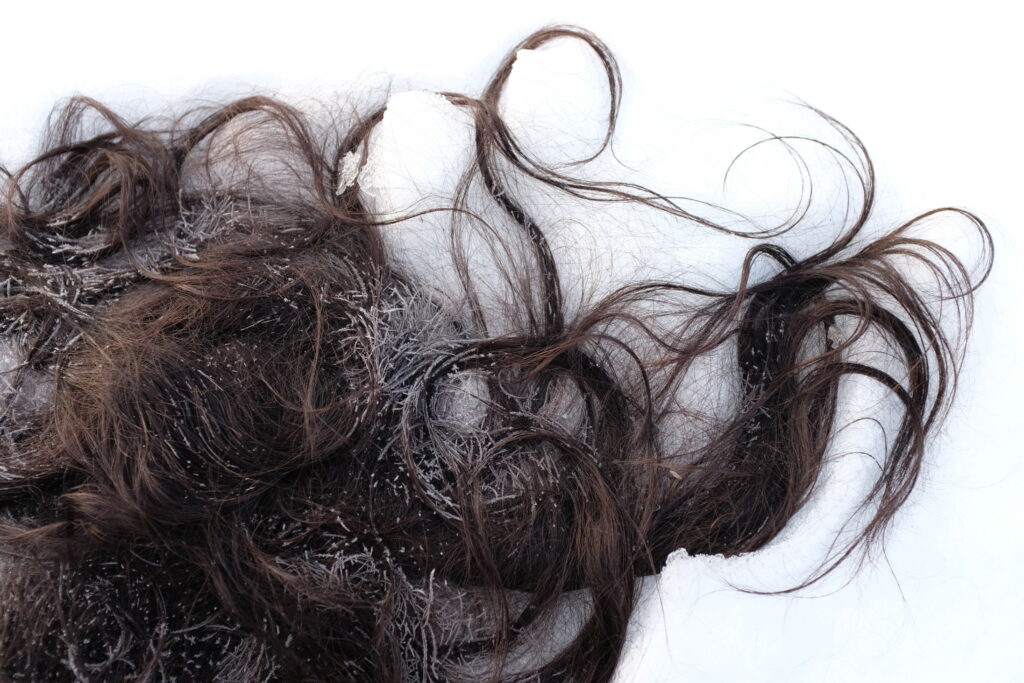 KIMIK: Ukioq / Vinter
The Greenlandic artists' association KIMIK's annual exhibition will open on the 16th of February, and can be seen until the 7th of May 2023.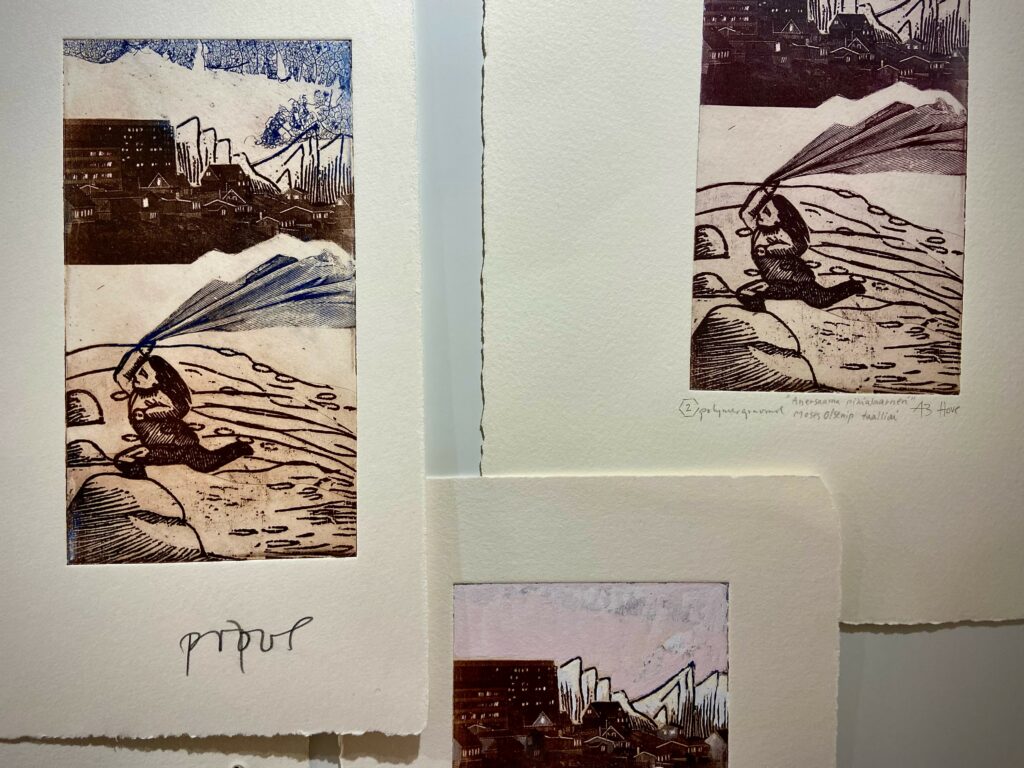 Anne-Birthe Hove pop-up: Hommage to Aron
Anne-Birthe Hove (1951-2012) found inspiration in the Greenlandic artist Aron from Kangeq (1822-1869), and did a series called "Hommage to Aron".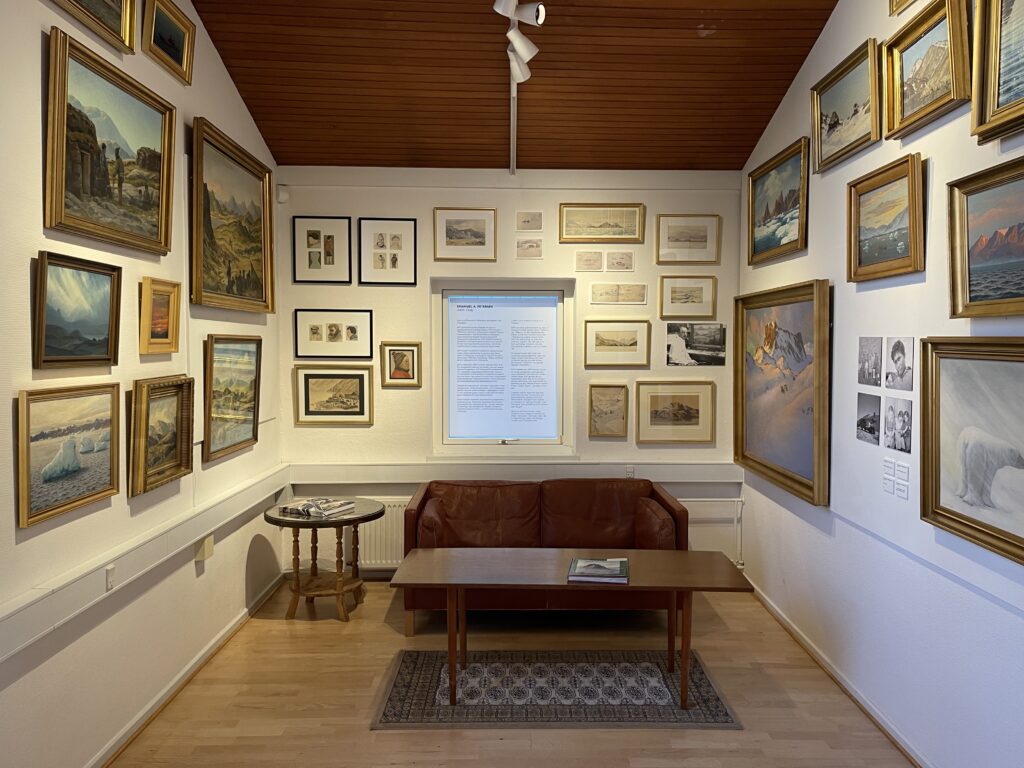 Podcast: Behind the Art // Gaze
In this episode the curation about the artists gaze at Nuuk Art Museum is introduced. The works by the Danish artist Emanuel A. Petersen and the Danish photographer Jette Bang are examined…

Audioguide with highlights…