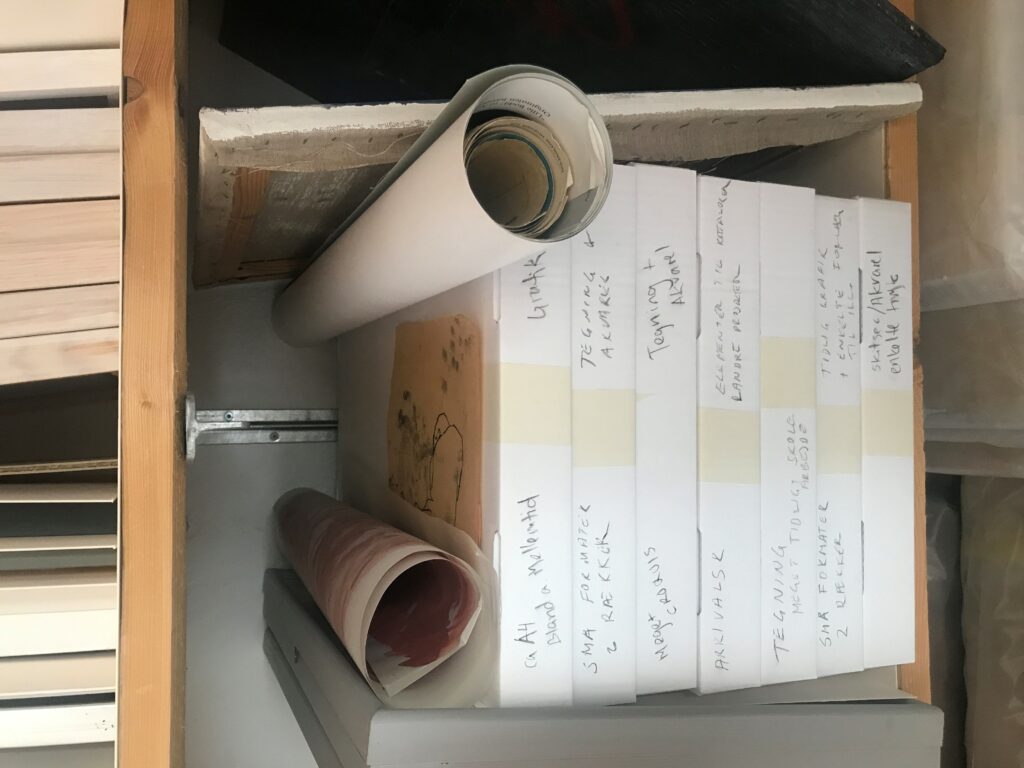 The life work by Anne-Birthe Hove (1951-2012) was acquired in the summer of 2020 with a large donation from the New Carlsberg Foundation, and has until now been stored at Nuuk Art Museum. The registration of the collection is finally commencing, and therefore the museum will be closed from the 25th of April until the 8th of May 2022.
A large donation from The New Carlsberg Foundation madfe it possible to acquire the almost complete collection of works by the Greenlandic artist Anne-Birthe Hove. It was a group consisting of representatives from the National Gallery of Denmark, the Foundation for the Greenland National Gallery of Art, Greenland National Museum and Nuuk Art Museum who joined forces to secure the collection. This is the first time that such a broad museum field in Greenland and Denmark have joined forces for a joint purchase. It shows in all its simplicity how important a collection this is.
Due to the Corona pandemic, the plan for the work of registration has been rescheduled several times, and can now finally begin. Museum inspector Birgitte Anderberg from the National Gallery of Denmark will travel to Nuuk at the end of April to participate in the work.
In connection with the registration, five pop-up exhibitions are planned, one of which, entitled "Tundra", already opened at the beginning of March. In addition, it is planned that new articles will be published in connection with the registration work.
Anne-Birthe Hove was one of the first Greenlandic artists to process and interpret what she witnessed, and her testimony is therefore of enormous national value. She worked in Greenland during crucial periods. One can in many ways follow her view of Greenland from when it was a Danish county, to the Home Rule Government and all the way to the introduction of Self-Government in 2009. This is an artistic testimony to Greenland's recent history, which is secured once again for posterity through the work with registration.
The registration, pop-up exhibitions and articles are sponsored by Sermeq Fund. The pop-up exhibitions will be announced on Nuuk Art Museum's website and Facebook page during the year.