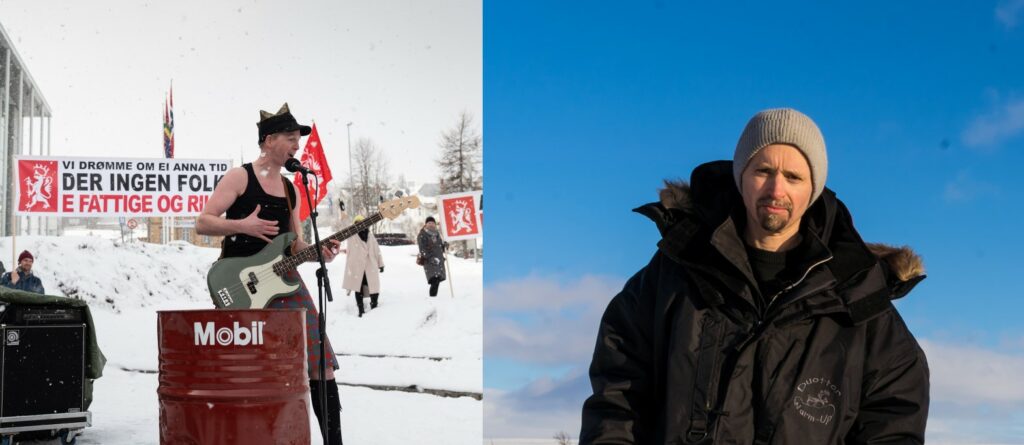 This site-specific installation is made up of over 400 bottles of Palmolive Men Pure Arctic roll-on deodorant.* It is installed at Nuuk Art Museum. The resulting positive-negative wall composition, with its reference to the Greenlandic flag, plays on a series of underlying, overlapping tensions characterizing the Arctic today. The real Arctic vs. the generic Arctic. The local Arctic vs. the globalized Arctic. The authentic Arctic vs. the commercialized Arctic. Self-determination vs. marketing, commodification, and self-exotification. All of this clashes together in a grand total of over 20 liters and/or 100 years of ready-made Arctic purity.
Jérémie McGowan and Amund Sjølie Sveen are the artists behind the installation. The installation is exhibited in connection with Nuuk Nordic Culture Festival happening on the 25th to the 28th of May.
You cna meet the artists on Friday the 26th of May at 11-12 am at the installation at Nuuk Art Museum.
*Aqua, Aluminum Chlorohydrate, Glycerin, PPG-15 Stearyl Ether, Steareth-2, Dimethicone, Steareth-21, Parfum, Caprylyl Glycol, Calcium Silicate, Lactose, Whey Protein.
Palmolive Men Pure Arctic is a product from Colgate-Palmolive, an American multinational consumer products company headquartered on Park Avenue in Midtown Manhattan, New York City. They describe the scent as «tundra inspired».