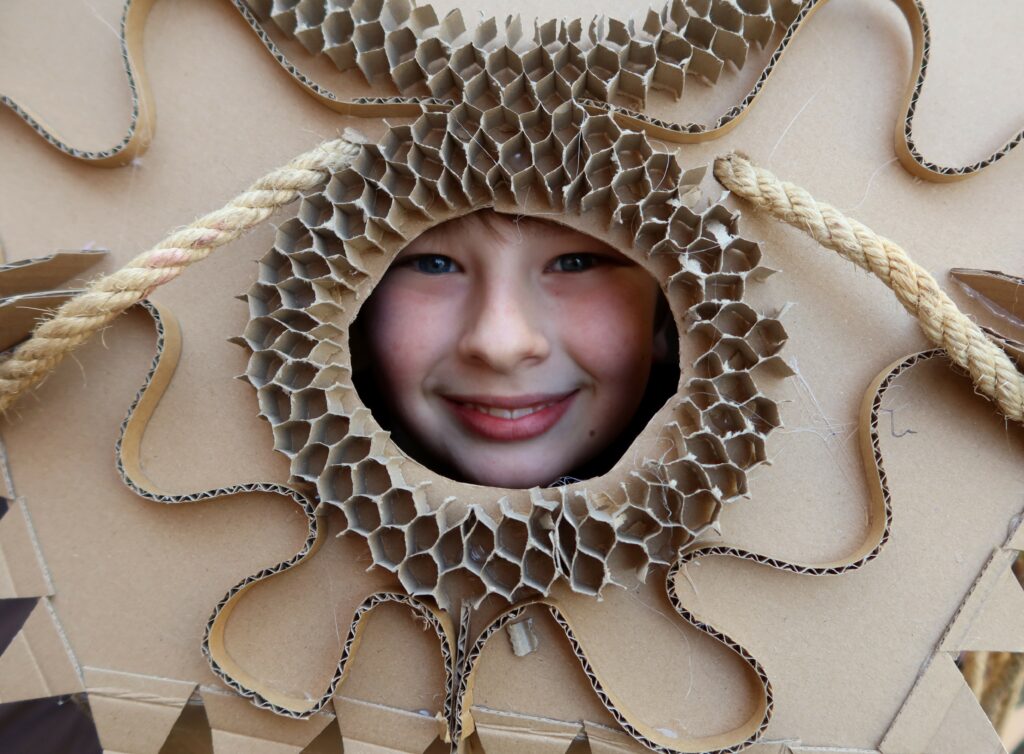 Is your head too human shaped? Are your hands angular enough? Do you dream of being something more than just a human?
Come, let's change!
Visit our workshop, where we transform ourselves into completely new, remarkable creatures.
We build new, angular bodies out of cardboard and string and you can transform yourself again and again during the whole festival: We grow and shrink, parts are removed and put together again in new ways. We have to get used to the new heads, hands, horns and bodies and we have to find new ways to dance, ways no one has ever seen before.
Anyone aged 6 and up can join, but if you are under 10 and want to build, you must have an adult with you – because adults can be transformed too.
Location: KIMIK's workshop, Avannarliit 2.
Dates: 26th to 28th of May 2-5 pm.
The workshop is part of Nuuk Nordic Culture Festival happening on the 25th to the 28th of May 2023.