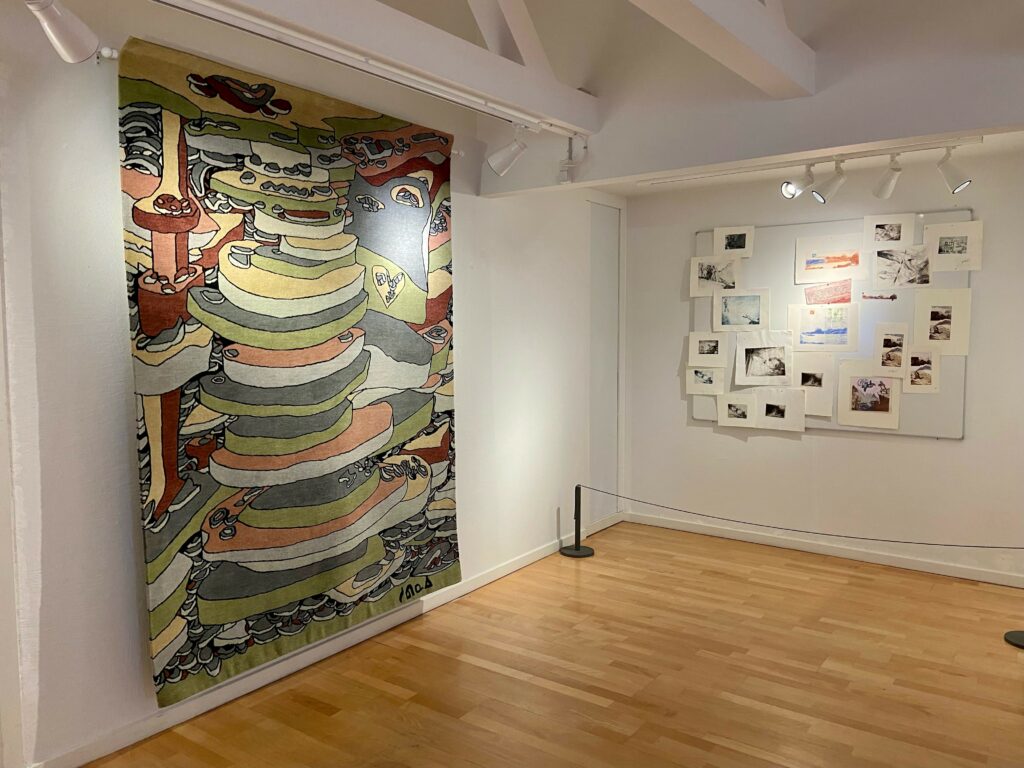 During the Alianait Arts Festival in Iqaluit, Nunavut (Canada) from the 29th of June to the 2nd of July, Nuuk Art Museum and Nunatta Sunakkutaangit Museum in Iqaluit have exchanged a piece from their respective collection.
During the festival, a tapestry based on an original drawing by Shuvinai Ashoona (b. 1961) is shown at Nuuk Art Museum. She is a third-generation Cape Dorset artist, placed in Kinngait, Nunavut. Her works change between naturalism, the fantastical and the monstrous. Her works often has an eerie or unsettling mood.
In exchange, the art flag "Zebratiga" from 2020 by Ivínguak' Stork Høegh is shown at Nunatta Sunakkutaangit Museum in Iqaluit, and three prints by Stork Høegh given to the museum in Iqaluit.