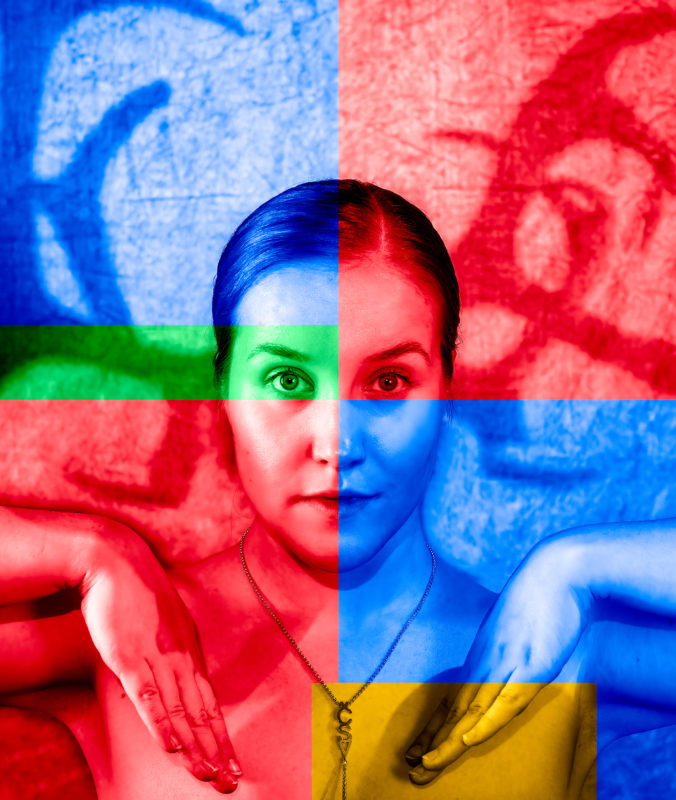 DDDDD – Duot Dát DD Dáidda is an outdoor exhibition by members of the Sami artist collective Daiddadallu. The exhibition features both quiet and poetic aesthetics, humor, innovative design and poking political remarks.
The exhibition has been shown at the Norwegian side of Sapmi at Finnmarksløpets in Áltá/Alta, and later on at Guovdageaidnu/Kautokeino, and will now be shown in a different version as part of the Nuuk Nordic Culture Festival.
The exhibition is curated by Dáiddadállu's artists Ann-Sofie Kallok and Susanne Hætta in collaboration with the collective's artistic director, Máret Ánne Sara. The exhibition consists of 14 works of art which are displayed outdoors in the middle of Nuuk at the apartment buildings Blok 2-9 at H. J. Rinks Road. The exhibition includes works by the artists: Anja Saiva Bongo Bjørnstad, Anitta Suikkari, Hilde Skancke Pedersen, Máret Ánne Sara, Susanne Hætta, Ann-Sofie Kallok, Elle Sofe Sara.
The exhibition is on view during Nuuk Nordic Culture Festival that's happening on the 25th to the 28th of May, and continues until the 25th of June.
You can meet the artists on Thursday the 25th of May at 11-12 am outside of Blok 2-9.
Dáiddadállu is a unique Sami artist collective that was established in Guovdageaidnu/Kautokeino, on the Norwegian side of Sápmi in 2014. Today, the collective consists of 21 artists. The artists at Dáiddadállu have specialist expertise in each of their fields and together they represent subjects such as visual contemporary art, photography, film, TV production, graphic design, writing, choreography, interior design, acting, joik and music. All Dáiddadállu members are connected to the collective at Guovdageaidnu/Kautokeino, but travel and work on projects all over the world. Read more about the individual members and the collective at www.daiddadallu.com
At Nuuk Nordic Culture Festival, Dine Arnannguaq Fenger Lynge (general manager), Ann-Sofie Kallok (artist partner and co-curator of the exhibition DDDDD), Anne Henriette Nilut and Beaska Niilas (a member of the board) will be attending.