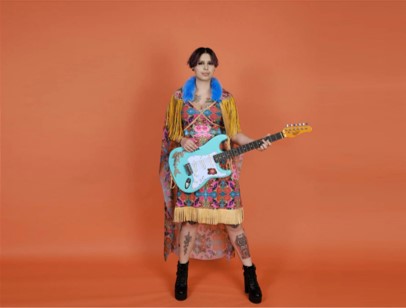 Stitching Together contemplates the relationships between land, kinship ties, and Indigenous bodily sovereignty through how we fashion, adorn, imagine, and armor ourselves and our loved ones.
Curated by Heather Igloliorte and Alysa Procida, this pop up exhibition features recent works by Kablusiak, Kaylyn Baker, and Krystle Silverfox, three acclaimed Indigenous visual artists from the Yukon and Northwest Territories.
The artists' shared yet distinct investigations center enduring Indigenous presence, asserting the continued connections between human and more-than-human kin, memory, and the land, despite historical and ongoing colonial efforts at erasure and disruption.
Venue: Blok 2-9, outdoors.
There will be an artist talk on Friday the 26th of May at 11-12 am at Nuuk Art Museum.
The exhibition is part of Nuuk Nordic Culture Festival happening the 25th to the 28th of May.