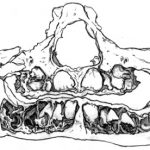 The Czech artist Klara Hobza's (b. 1975) has made the art flag "Dental Growth" for the project FLAG. Drawing is Klara Hobza´s medium to understand and to come to terms with the world. Hobza's drawings continue the long tradition of nature study. In these works of art she is concerned with Homo sapiens as animal species…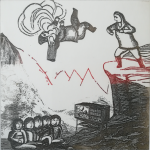 On the 12th March 2019 it will be 150 years since Aron from Kangeq died – and despite the fact that the day of death does perhaps not need be commemorated, this particular artist should indeed be highlighted to such degree. Aron from Kangeq is in his own way the forefather of modern Greenlandic art – with artists up to our own day acknowledging his talent and importance …
12

12.September.Thursday

http://www.nuukkunstmuseum.com/event/erfalasulerneq-klara-hopza-2-2/

The Czech artist Klara Hobza's (b. 1975) has made the art flag "Dental Growth" for the project FLAG. Drawing is Klara Hobza´s medium to understand and to come to terms with the world. Hobza's drawings continue the long tradition of nature study. In these works of art she is concerned with Homo sapiens as animal species.

Hobza's art flag is three flags – each will be hoisted for one week. Flag one shows the jaw of a six months old, flag two depicts the jaw of a six year old, and flag three shows the jaw of a twelve year. From here, the slow process of teeth decay is will gradually proceed.

First flag will be hoisted Thursday September 12th with a vernissage at 4.30pm. Second flag will take over the flagpole Thursday September 19th. Third flag will take over from Thursday September 26th.

14

14.September.Saturday

http://www.nuukkunstmuseum.com/event/opening-law-shifters/

Law Shifters is a participatory art project by the artist Stine Marie Jacobsen (b. 1977). At Nuuk Art Museum a law machine will be installed where museum visitors can write a law suggestion as part of the art project. The exhibition will open Saturday the September 14th at 1pm.